The Aquaborn Eco Birth Pool
Many women are choosing to labour and/or deliver in Birth Pools because of benefits that the warm water provides. When women first enter the water, they often experience an immediate sense of relief as their body becomes buoyant and pressure on the joints and abdomen are reduced. The warm water enhances relaxation and promotes better circulation, making for more efficient contractions and reduced pain in labour. The buoyancy that the water provides also allows for increased mobility, making it easier to change positions which also aids in the progression of both labour and delivery.
Why choose the Aquaborn Eco Birth Pool?
The Aquaborn Eco Birth Pool is the strongest inflatable pool available for home use. It has room enough for two people to move around and features a soft, inflatable floor. There are 2 internal and 4 external handles which are perfectly placed to assist with position changes or to grab a hold of. These pools are made from eco-friendly vinyl and is ethically manufactured.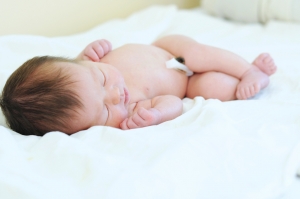 Comfort
Relaxation
Pain Relief
Improved Circulation
Increased Mobility
Shorter Labour
Other top-notch features of the Aquaborn Eco Birth Pool:
A little deeper than most pools; permitting better buoyancy and easier movement

Convenient and easy to setup; organized in a wheeled suitcase and includes step-by-step instructions

Fast inflate/deflate; less than 10 minutes to inflate or deflate

Fill/empty quickly; 30-45 minutes to fill and 15-20 minutes to empty

Safety features:

vertical anti-deflate beams – in the unlikely event of a puncture, the walls of the pool deflate very slowing and equally, allowing the mother enough time to vacate the pool and for the pool to be emptied before any spillage occurs.

a top deflation ring – the top ring inflates and deflates in seconds, allowing for easier access to the mother is required.
What's Included?
Step-by-step setup/take down instructions

A new fitted disposable liner (phthalate free)

A new lead-free, non-toxic 25′ drinking water hose

An universal faucet adaptor

Electric air pump for inflation and deflation

Submersible pump for emptying the pool

A thermometer

A debris net to scoop out debris as needed

Shoulder length waterproof gloves

A 8′ x 12′ plastic sheeting to protect the floor from splashes

A heat retaining lid and outer cover for the pool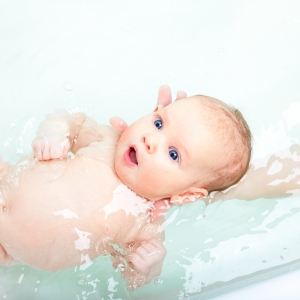 Peace of Mind:
Every pool is thoroughly checked over and disinfected between uses

Each rental includes everything you need to setup, use and take down the pool

6 handles give more position choices than other pools

The white, non-slip floor ensures safety and visibility

The pool, lid and liners are free of phthalates – better for the environment, you and your baby
What are the physical specifications of the Aquaborn Eco Birth Pool?
External Dimension: 72" x 64" x 31"
Internal Dimension: 52" x 44"
Interior Depth: 27"
Inflated floor Thickness: 3.3"
Water capacity: 170 gallon
The rental period begins in the 37

th

week of your pregnancy and continues until 2-3 days after your baby is born. Delivery and pickup is included in the rental fee of $250 within Vancouver, North Vancouver, Burnaby, Coquitlam, New Westminster & Richmond. Additional fees will apply for other areas.
What does it cost?
$250 with delivery + pickup
$200 without delivery + pickup
Add on a TENS unit rental for $70