It's with great excitement that we announce a new resource for growing families throughout Metro Vancouver…..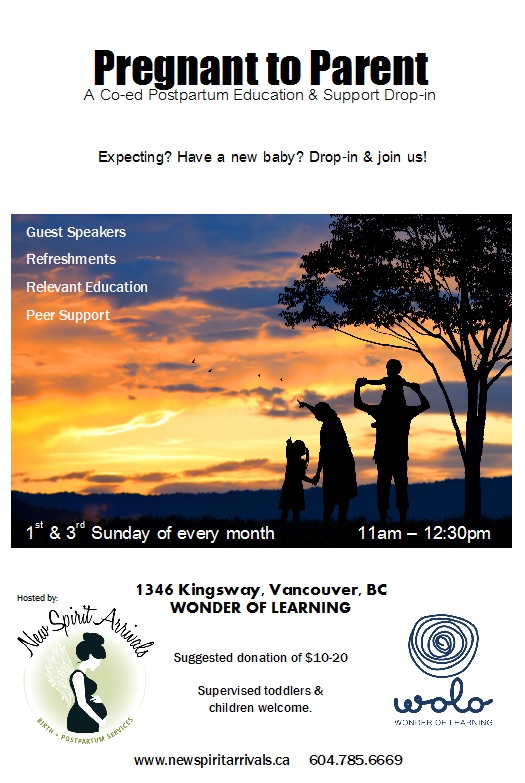 This new drop-in style group starts on September 3rd, 2017 and will be ongoing. Whether you're expecting your first, second, third, or five, you are welcome, and so are all your little ones and your partner too! Join us on the 1st & 3rd Sunday of every month from 11 am – 12:30 pm, at the Wonder of Learning at 1346 Kingsway, in Vancouver.
Guest speakers for the upcoming sessions will be announced soon. Follow us on Facebook to stay informed!
Interested in getting involved? Want to be a guest speaker? We're currently booking guest spots for November and December. Please call Rylie at 604.785.6669 or email Rylie@newspiritarrivals.ca to inquire.