"Birth is not only about making babies. Birth is about making mothers; strong, competent, capable mothers who trust themselves and know their inner strength."
~ Barbara Katz Rothman ~
Empowering You To Birth, Your Way.       

A

Birth Doula

 will educate, empower and support you and your partner as you prepare for your baby`s arrival.

Learn More

Placenta Encapsulation

enriches the postpartum experience by

improving mood, milk supply, energy, & speeding healing.More Info
Complete rental kits & your choice of 3 different pools! Warm water enhances relaxation & promotes circulation,

making for a faster birth with less pain.

More Info

TENS unit rentals

. TENS 

stimulates the body's natural painkillers & blocks pain signals

being sent to the brain; reducing pain.

For home or hospital!Pre-Book Here
Prenatal Massage

combines Relaxation, Deep Tissue & Myofascial Release Work

to reduce swelling & stress, and improve circulation & flexibility

.

Details

I'm thrilled to announce the talented, Jodi Kaldestad and I are now offering a

limited number

of 

birth doula and birth photography packages per month!Learn More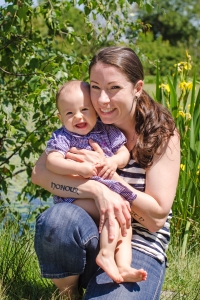 Hi! My name is Rylie Geant. I launched New Spirit Arrivals out of my passion for all things pregnancy, birth and postpartum. I serve women and their growing families throughout Vancouver, North and West Vancouver, Burnaby, Richmond, New Westminster, Coquitlam, and beyond. Please inquire for more details.
"My goal is to provide you with the support you need on your journey through pregnancy, birth and into the postpartum."
Questions, Comments & Inquiries
What My Clients Are Saying
As a Birth Doula myself, having Rylie as my birth support was a no-brainer. She's confident, compassionate, knowledgeable and nurturing – everything a Doula should be.

Ashley H.
Placenta Encapsulation is the method of preserving and preparing the placenta for consumption. The placenta is preserved through dehydration, then ground to a powder and put into capsules for easy and convenient use by […]