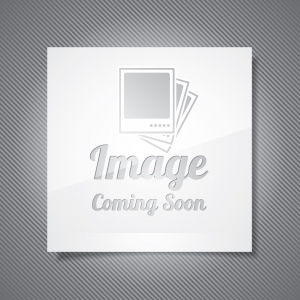 Ashley's Experience:
As a Birth Doula myself, having Rylie as my birth support was a no-brainer. She's confident, compassionate, knowledgeable and nurturing – everything a Doula should be. Even after supporting other women through this journey, I honestly wouldn't have been able to do it without Rylie. My labour started abruptly and progressed fast, but she was able to get to me very quickly and I immediately felt like I was able to cope better with her there. She knew exactly what I needed and remained supportive and by my side. Without her guidance, constant reassurance, physical support and caring words, I could have seen myself going to the hospital before my midwives even got there.
Rylie proved to be very skilled at physical support (massage, TENS, etc.) during labour but I really liked the fact that she often continuously spoke to me throughout my contractions and guided me through them. I enjoyed the silent resting in between, but while I was having one (especially the hard ones towards the end) I felt like I was getting lost in them and it was nice to have someone tell me that it was almost over or that I was handling them well.
Point blank: I have a SERIOUSLY RAD birth story. I still get butterflies thinking about how amazing it was. I had high expectations for my home birth experience but also knew that the chances of it happening exactly as planned were not set in stone…but it went better (and faster) than planned!
Rylie, you will forever be a major part of one of the most memorable events in my life. Oh…and you better be available when I have my next baby!! Love ya!
Melissa's Experience:
Right away I truly felt Rylie was a person I could trust. At our preliminary meetings she gave me all my options and was supportive with all my decisions. I felt confident that on the day of the birth she would be a positive figure and would work well with my midwives and family.
When I went into labour, she arrived soon after we called. She used her knowledge of massage to relieve tension in my body. I was holding all the pain of the contractions in my shoulders, which she helped me release. At just the right moment, she asked my mother if she wanted to come take my hand, which meant the world to both of us. She did so many little things that kept our day going smoothly and us feeling confident.
After the birth Rylie was amazing. She helped clean up everything while incorporating our older daughter to let her feel involved and important. Her help took away so much of the stress of those first hours after birth.
A good doula is a very important support before, during, and after birth. We were so happy with our choice – Rylie is a great doula and wonderful person.
Evan's Experience:
As a father who wanted to take an active role in the birth, I really appreciated the incredible support Rylie offered us. A trusted resource, a second set of hands, a coach, a cheerleader – Rylie was everything we needed. She knew when to step in with advice or to give me a rest, and when to step back to give us space in the moment.
Preparing for a home birth seemed overwhelming at first, but Rylie was a great resource during the planning process. She helped us make lists of supplies and had many tips to cover the little details of getting ready for the big day. We created a list of what to do when labour started, making me feel confident that everything was ready to go smoothly.
During the birth, Rylie's calm and collected presence steadied me. I was able to concentrate on my wife, assured that I was surrounded by knowledgeable support. When I went running off wildly to find something, talk to our toddler, or rest my legs, I trusted Rylie to take my place beside my beautiful wife. She did so many things for us, but most of all she helped us feel safe during this incredible experience. I truly appreciate her being there for us—it enabled me to be at my best and enjoy an amazing birth.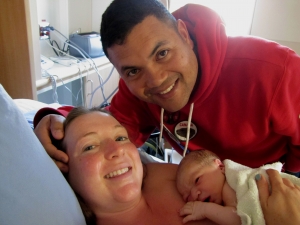 Laura, P.J. and Baby Jadon
Laura's Experience:
Meeting Rylie was a gift to Peter and I! She was the calm, supportive presence that we needed for our labour.
Rylie joined Peter and I in the evening when my labour started to intensify. She immediately noticed that I was keyed up and needed to be taken care of and to relax. She seated me on an exercise ball with my head resting on my arms while she massaged my back and gently massaged my belly during contractions. It was exactly what I needed to catch my breath and relax. Each time, we found that things weren't working anymore or just needed a change, Rylie knew what we should do next – hands and knees, the bath, being upright and leaning on Peter, the stairs. I felt relieved that she was able to help Peter support me and that they were able to spell each other off, keeping the team around me fresh. Rylie took care of all the important details like preparing little snacks to keep me sustained and keeping me hydrated.
I laboured at home as long as possible and when it was time to go to the hospital Rylie accompanied us. Her calm reassurance was helpful to keep me focused as the experience intensified. At times when I felt I couldn't continue, she reminded me of my mantras. Some reflected my Christian faith which helped keep me centered in the moment. As we made decisions on how to proceed, Rylie gently and helpfully reminded us of the preferences we had articulated, while listening to how we were feeling and what we wanted in the moment. I am so grateful for Rylie's presence, her support and encouragement throughout my pregnancy and birth of my son. I highly recommend Rylie as a Doula.
She has a keen sense of what to do and when
.
PJ's Experience:
As the husband going through the pregnancy and labour for the first time, my experience with having Rylie as our doula was immeasurably helpful. The labour was long and without any family support (as they all live out of town), Laura and I would have been alone. If it wasn't with the support, coaching, care and encouragement of Rylie, I would have felt quite lost throughout the process. Rylie joined us late in the evening and was with us until the next afternoon. She took the lead in supporting Laura, showing me how I could support her as well. I don't think I could have done it without her help. She was professional and knowledgeable and we felt secure having her guide us throughout the labour. Our goal was to labour at home as long as possible and Rylie's presence and support allowed us to do this. I feel grateful that Rylie was part of this momentous and special occasion in our family's life.