Doula ~Ancient Greek word meaning "a woman who services".

"As a mother, I understand how important it is to be supported throughout pregnancy, childbirth and immediately after birth. I believe it is also important for the partner and/or family of a birthing woman to be supported and assured throughout the birth and into the postpartum.
As a woman, I am passionate about being that support for other woman and their partners. You will never hear me say "all that matters is a healthy baby" because although this is, of course, what we all want, the journey into motherhood is extremely important and can have a lasting effect on how a woman feels about herself and her baby.
As a doula, I provide unconditional and non-judgemental support and encouragement to both the labouring woman and her partner and/or family throughout labour, delivery and after childbirth. I aim to help women cope during labour with the use of tools such as; massage, pressure points, Aromatherapy, Homeopathy, my trusty Rebozo and a TENS machine. Along with support and encouragement, these are just some of the tools that can help a woman manage the challenges of labour and delivery. I also provide information to aid in the decision making-process and can help to demystify many of the processes and procedures offered during childbirth. I work well with midwives, doctors and obstetricians and attend home and hospital births."
~ Rylie Geant ~
The provision of continuous support during labour by doulas is associated with improved maternal and fetal health along with a variety of other benefits including: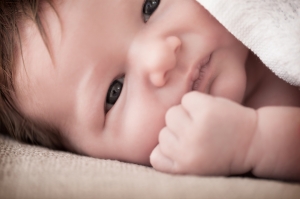 Cesarean rates are reduced by 50%¹

There is 40% less need for oxytocin to speed up labour¹
Need for forceps is reduced by 40%¹
Women request 30% less pain medication and 60% fewer epidurals¹
There are fewer complications
Lower risk of medical interventions
Greater success with breastfeeding
Lower risk of postpartum depression
1 Mothering the Mother, How a Doula Can Help You Have a Shorter, Easier and Healthier Birth, by Kennell, Klaus, and Kennell (1993)
What I offer as your Doula:
Two (1.5 – 2 hour) Prenatal Meetings:

First meeting – to discuss your hopes and dreams for your birth and plan how I can best support you on this path, newborn procedures and more.

Second Meeting – to practice coping skills, decision making, different positioning options for coping in different situations, breastfeeding and much more.

Being on-call for your labour, day or night, from the time of hire up until baby is born.

Support via phone, email or text from the time of hire until three weeks postpartum for pregnancy, labour, birth and postpartum questions you may have.

Assistance with breastfeeding.

One (1.5 – 2 hour) Postpartum visit to provide you with any assistance you may need or to discuss your birth and postpartum experience.

Access to a huge lending library of books and a database of online resources.
Recommendations to other professionals such as Chiropractors, Acupuncturists, Lactation Consultants, Registered Massage Therapists, Craniosacral Therapists and many more birth specialists.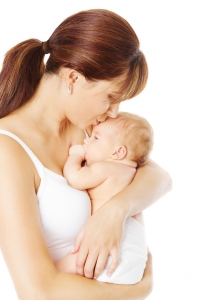 More about the support I offer:
Informational Support:
Understanding of hospital policies, procedures and your rights

Assistance communicating your wishes with staff

Explanations of interventions – any alternatives, risks and benefits
Emotional Support:
Empathic support, encouraging words and reassurance

Relaxation suggestions and techniques

Methods of coping
Physical Support:
Assistance with positioning to help labour progress and baby to descend

Massage, physical touch, Acupressure and counter pressure to relieve discomfort, keep you relaxed and help you stay focused

Preparing food, keeping you and partner hydrated, using hot or cold compresses when appropriate
Benefits for Partners:
Decreased anxiety, increased confidence, peace of mind and reassurance

Suggestions on how to support the labouring woman and help her cope

Ability to rest when needed, take breaks to eat or use the washroom without leaving mom alone
What It Costs:

Birth Doula services are $950 but can be offered on a sliding scale if needed. Please inquire for more details.
Add on ∼ Placenta Encapsulation with delivery for $175 (Regular $250)
Add on ∼ Birth Pool Rental for $100 (Regular $195)
Add on ∼ 40 day TENS rental for $45 (Regular $85)
Free Home Birth Kit
Let's setup a

FREE, no obligation, meet and greet interview to see if we are a good fit for one another!