Wow! The past two weeks have been full of celebration. We gathered with friends and family two weeks ago to celebrate our daughters first birthday, a few days later my husband and I celebrated our second wedding anniversary and yesterday we showered a dear friend with love for her soon to be new baby.
I feel so full. Full of love and light and gratitude for good friends, plenty of food to fill our bellies, for laughter and for our health. I feel honoured to have so much goodness in my life, I am truly blessed. Taking a moment to reflect on this I realize that these blessings multiply because of the wonderful people I am surrounded by. I am blessed to have a partner who supports me doing this work that I love so much and I am blessed to have a wonderful, healthy and happy little girl. Watching her grow brings us so much joy. I'm grateful for my family and for all of our friends with whom we are able to share in these celebrations.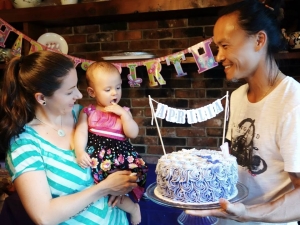 Beyond my closest circles I am also surrounded by wonderful clients. My massage clients are so supportive and understanding about my work as a Birth Doula and that this role involves me being on call. Occasionally this means there can be a conflict with previously booked appointments. When calling a client recently to notify him I would need to reschedule due to one of my mamas going into labour, he laughed and said, "No worries. We can always reschedule but a birthing woman can't". It made my day to know that this person understood and he didn't mind one bit that his appointment would have to wait for a few days. Again, I am feeling blessed.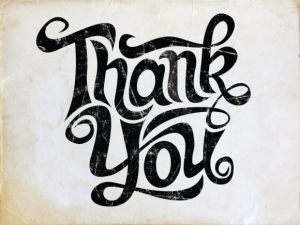 To this I say "Thank you!" Thank you to my loving and supportive husband for all that he does. Thank you to my dear friends who travel the distance to join in celebration and who are always there when we need them. Thank you to my incredible clients! To my massage clients, for their long term love of what I do, for their understanding and for their flexibility. To my Doula clients, for allowing me the honour of supporting and guiding them through the birth of their children and for allowing me to witness their evolution into parenthood. To my Placenta Encapsulation clients, for their trust in me handling this sacred organ and for the opportunity to create this powerful and unique medicine for them. To all of you, I say "Thank you!"